Regular price
Sale price
€193,00
Unit price
per
Sale
Sold out
Product details:
Flower is a piece of furniture that combines two functions – a purely practical utility and a decorative one. It serves as an assistant next to an armchair or as a bedside table. The creators of this furniture, WertelOberfell Studio, have included a small vase – a meniscus – in the tabletop, designed for a single flower or a small plant arrangement. Placed in this manner on a coffee table, the vase is much more stable than if simply placed on the surface. The Flower table is crafted from high-quality beech wood, ensuring durability and a beautiful, natural appearance.
Materials:
Top - made of beechwood
Base: oval legs made of beechwood
Aditional info:
The flower flask is included in the price of the product
Dimensions:
ASSEMBLY

ASSEMBLY:
This furniture is delivered in parts, ready to be assembled.

PACKAGING:
This furniture is packed in one durable box to assure security during transportation. The packaging itself is also eco-friendly with almost zero use of plastic.
SHIPPING & DELIVERY

Production and delivery up to 40 business days.
Always secure shipping.
View full details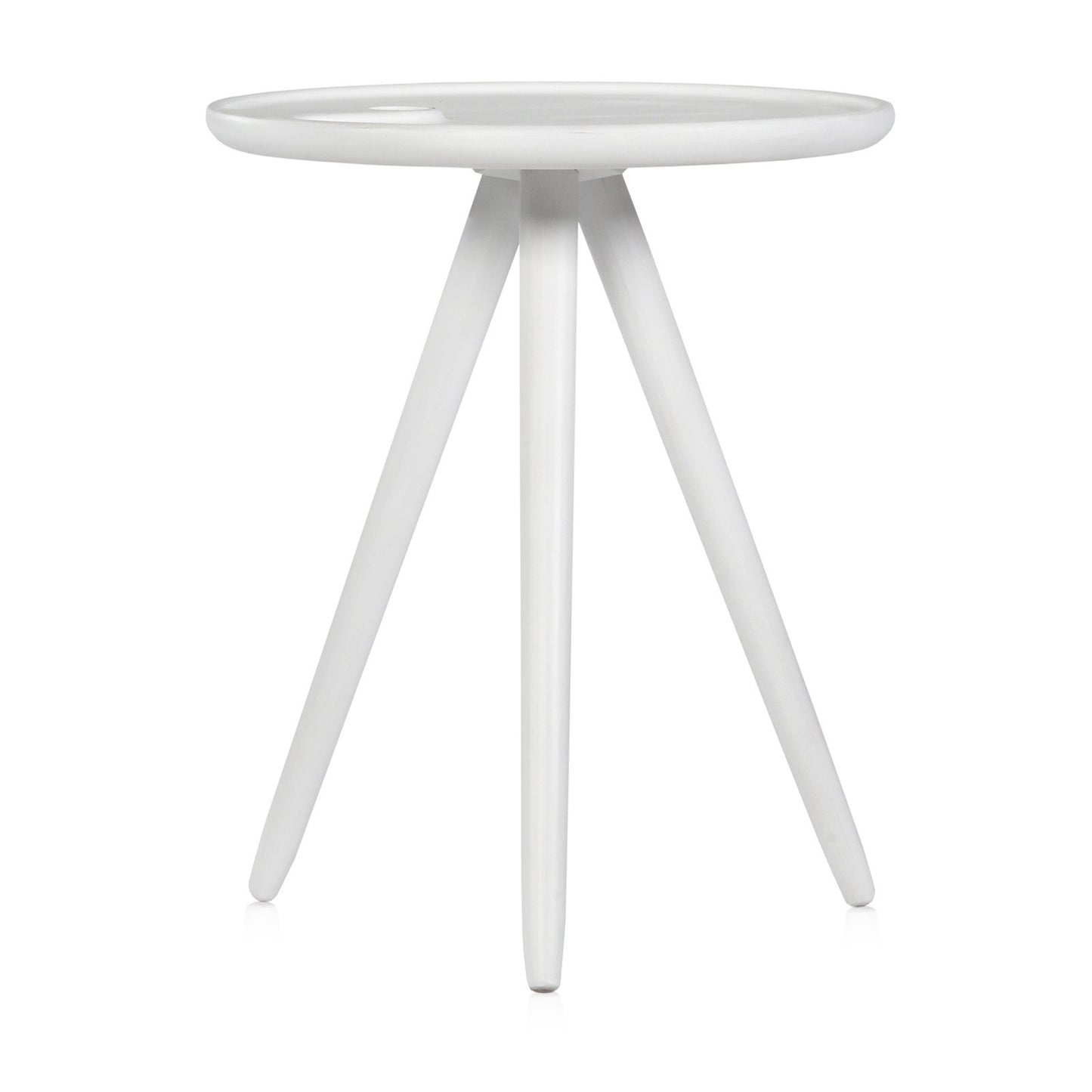 About the designer
The WertelOberfell was established in 2007 by Gernot Oberfell (1975) and Jan Wertel (1976). Both of them studied Industrial Design at the Stuttgart State Academy of Art and Design. The studio has been located in London and Munich. At the time, they both worked for the Ross Lovegrove Studio for several years. The scope of their design work is very broad. They have worked for brands such as Sony, Yamagiwa, MGX by Materialise, Iker, BN Office Solution, DuPont Corian, Nowy Styl, Braun and others. Studio WertelOberfell also won prestigious awards (among others:Red Dot, Must Have, 3D Pioneers Challenge, Focus Open). Some of their works have been exhibited in museums across the world and are part of permanent collections of the Metropolitan Museum of Art in New York and the Victoria & Albert Museum in London. Jan and Gernot's work is a combination of logic and the perfection of organic forms. They make optimum use of the qualities of materials, production processes, and ergonomics.